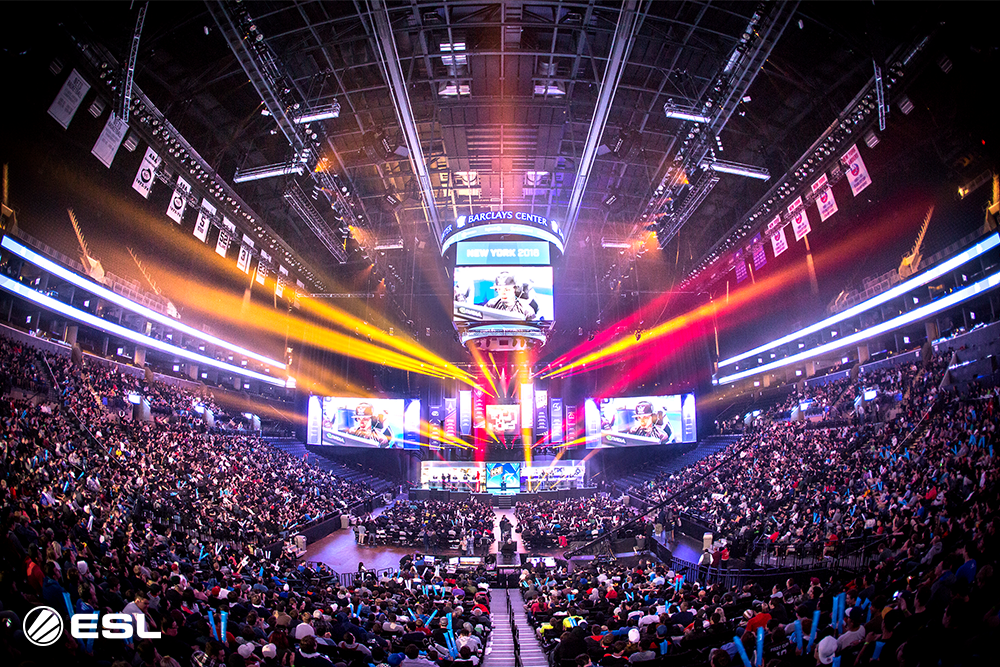 The group stage of the ESL One New York 2016 has finally been concluded. With ESL deciding to use a Swiss-Format, the 8 competing teams needed to get 3 wins in order to advance to the semi-finals – or 3 losses to get knocked out of the tournament. The line-up competing were composed by Fnatic, G2 Esports, Team Liquid, NaVi, SK Gaming and Virtus.Pro, invited by the organization, as well as Astralis and Optic Gaming, winners of their respective qualifiers.
This was also the debut of Valve's new timeout rules: each team is allowed two 30 second timeouts per 15 rounds. This means that we can see up to 8 pauses in 1 game.
The round 1 matches had Virtus.Pro winning 16-6 against Fnatic. G2 Esports faced off against Astralis and started with the lead, but they were not able to close out the match however, and Astralis won their first game 16-13. SK Gaming then played Optic, and won 16-10. The final round 1 match was Navi versus Liquid, with Natus Vincere coming on top 16-9.
Fnatic, with their new members, picked up an easy win 16-3 against Optic at the start of round 2. Liquid then surprised everyone by winning 16-7 against G2 Esports, sending them down to the elimination game against the "Green Wall." Meanwhile in the high match games, NaVi won 16-9 versus Virtus Pro. SK Gaming also defeated Astralis 16-13, ruining their chances for an easy exit from groups.
Round 3 saw Optic win 16-7 against G2, eliminating Richard "Shox" Papillon and his team from the tournament. Liquid lost 16-8 to Virtus.Pro and Astralis were defeated by Fnatic, 16-9. The round 3 high match would decide who would get the first spot in the semi-finals. SK Gaming lost to NaVi on Mirage 16-6, and Natus Vincere secured the first seed into the playoffs.
Round 4 had Optic fighting for their survival against Astralis in the lower match. Optic did manage to win the game against them 16-12 on Overpass, and got the chance to play the decider match later in the day. Meanwhile, Liquid had a crazy game against Fnatic, just barely winning on Dust 2 16-14, meaning they also got to play a decider match later that day. The next winner match saw SK Gaming face Virtus.Pro for the second spot in the semi-finals, and the Brazilians came on top, winning 16-8 on Train.
The final 4 teams that were still fighting for a playoffs' spot were Team Liquid, Fnatic, Optic Gaming and Virtus.Pro. The first duel was a rematch between Fnatic and Liquid on Dust 2 . Liquid started on the terrorist side and had a great half – 12-3 in favor of them. They however struggled on the defending side, and allowed Fnatic to come back 14-9. Liquid finally managed to get to match point, thanks to the good positioning of 2 saved rifles from the round prior. The map ended 16-12, with Liquid making it to the semi-finals.
The final match of group stage was between Virtus.Pro and Optic Gaming, with both teams looking for redemption after their loses. The two teams faced off on Cobblestone. Virtus.Pro started on the terrorist side, the half finished 8-7 in favor of VP. Despite a good attempt at a comeback, Optic Gaming just barely fall short and lose 16-14.
Current Placings for the tournament:
1st –  TBD   $125,000
2nd – TBD   $50,000
3rd/4th –  TBD   $25,000
3rd/4th –  TBD   $25,000
5th – Optic Gaming $10,000
6th – Fnatic   $7,000
7th – Astralis $5,000
8th – G2 Esports $3,000
Photos from ESL and The Daily Dot.