With the over saturation that is professional CS GO, not all of us have time to watch every single game in all the online leagues. Lets take a look at the standings and who we can expect to be at the finals in São Paulo, Brazil on October 28-30th.
With the addition of 2 extra teams from each region, we see the chances of some teams making it to LAN increase drastically. This raises the stakes and makes the games much more exciting to watch.
 #1  Cloud 9:
It's no surprise to see Cloud 9 at #1 in the Pro League. They have always played well online and have been starting to carry that same strength with them to LAN with several top 4 finishes at international events. With a current record of 23-1, Cloud 9's only loss has been to Echo Fox on Dust 2. This fantastic performance by them has secured C9 the first spot at the LAN finals.
#2 SK Gaming
SK Gaming had a tricky start to Pro-League as they were forced to play with Gustavo "SHOOWTiME" Gonçalves, as Fernando "FER" Alvarenga could not play for about a month due to medical reasons. They started their season with a loss, 2-0 to Team Liquid. They manage to get their act together for their next match and get a 2-0 win versus NRG. Their next game against Renegades did not go as well. They lose the first map 16-12 and the following map, Dust 2 was lost 16-0. SK were set to face the other Australian team, Winterfox but they instead received two forfeit wins as Winterfox could not play at the scheduled time. Once Fer got back in early September, SK Gaming started winning again. They win 2-0 against every team they face with the exception of Immortals. SK gaming currently have a record of 16-6 with only 2 matches left in the season against Cloud 9 and Optic Gaming. Both of these matches can go either way, especially since Optic Gaming recently beat Cloud 9 to qualify for ESL One New York. If they manage to win at least 2 out of their next 4 maps, we can safely say that SK will be playing in their home territory but anything less than that may mean their chances of playing in Brazil decrease drastically.
#3 Immortals
Despite a 0-2 loss at the start of the season to Cloud 9, Immortals have had a very strong first season of Pro League.  They had a record of 12-3 after the first 4 weeks of play winning against rising teams in North America such as Renegades and NRG. Weeks 5-7 saw them lose 0-2 to a strong Team Optic but win against SK Gaming 2-0 as well as a restructuring CLG. Immortals only have 3 more teams to face in Pro League. Echo Fox, Team Liquid and Winterfox. They are stronger than all 3 of these teams online and have good chances of winning against them. If they do, they will finish the season with a record of 21-5 which will guarantee their place in the finals.
#4 Optic Gaming
We witness Optic Gaming start the League 8-5, with loses to Cloud 9 and Team Liquid. It was after this, that Peter "Stanislaw" Jarguz came back to the team in place of Damian Daps" Steele. This new Optic Gaming traded maps with Immortals and won the rest of their games putting them currently at 14-6 for the season. They have 3 more games to play against NRG, CLG and SK Gaming. The first 2 should be fairly easy wins for Optic but the latter could prove to be difficult. It is possible however as Optic have done it before, beating SK in an online tournament called the "IBUYPOWER Cup." Even if they do not beat SK but win against the other 2, they will finish around 18-8 (this is not exact as each map counts as a separate score). This would be enough for them to finish 4th in the season meaning they would attend the LAN.
#5 NRG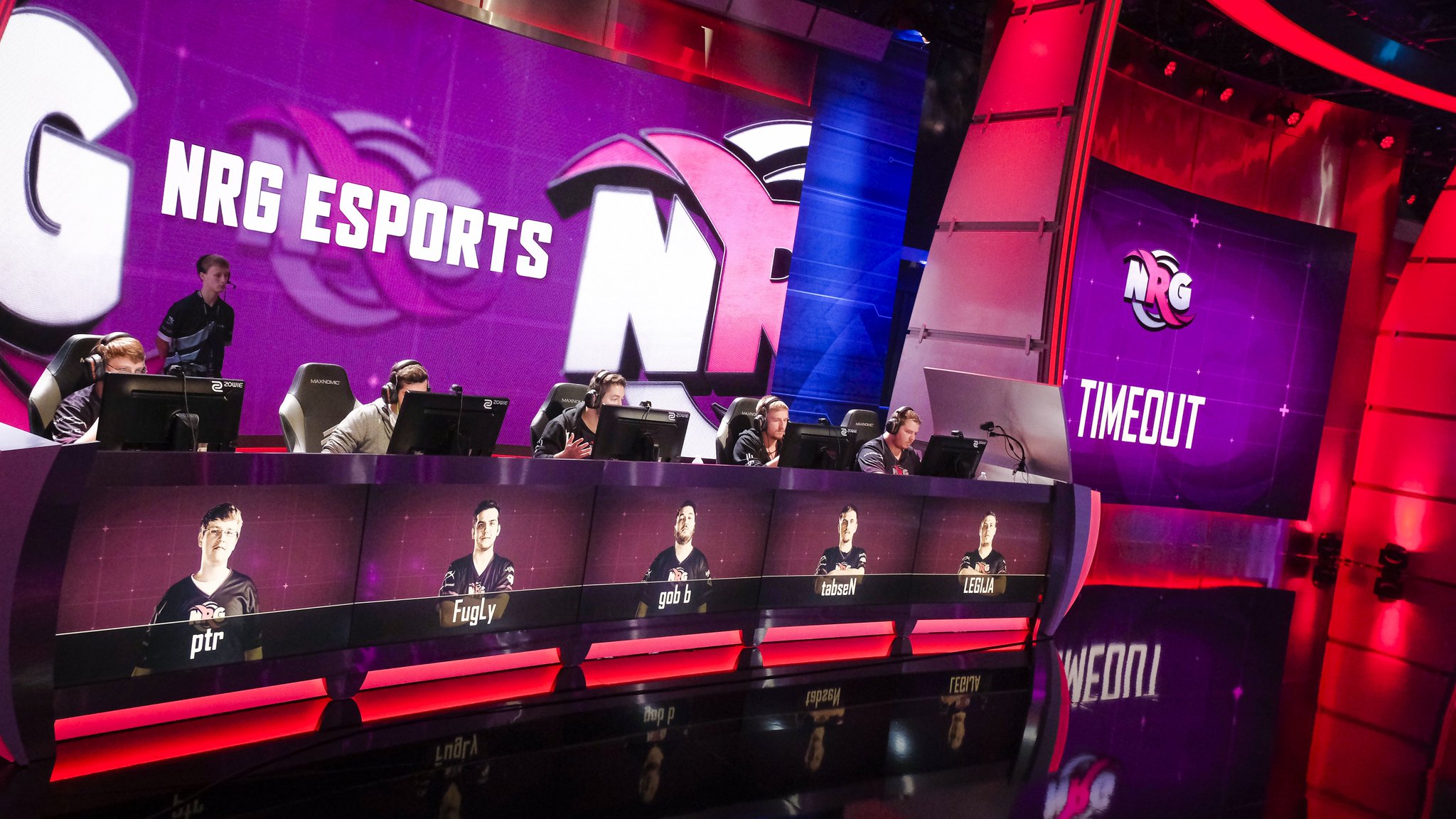 NRG nearly qualified for last Pro League seasons finals having the same record (14-8) as Team Liquid however, Liquid had the better round difference. At the end of this seasons first four weeks, they had a record of 4-4, losing against both Brazilian teams and winning against Echo and Winter Fox. The next couple of weeks saw them grinding out wins from lower level teams such as Selfless and Complexity. They did however surprisingly win 2-0 versus Team Liquid, who have not been having the best season themselves. This puts them at a record of 13-7 currently, with games still left to be played against Splyce, Renegades and Optic. Splyce should be an easy 2-0 win for Fatih "Gob B" Dayik and his squad. The real test to see whether or not NRG will be playing in Brazil is the game against Renegades. If they can win that game, we will probably see NRG go to Brazil to compete against Europe and North America's best.
#6 Echo Fox
The members of Echo-fox are no strangers to Pro League but this is however, their first season playing together as a team. They start the season strong, winning 2-0 against Team Liquid as well as Selfless and E-United. This let us know right away that they are here to challenge for that top 6 spot. Weeks 4 and 5 saw a more lackluster performance out of them as they lost 0-2 to NRG and traded maps with both Complexity and Renegades. Their unpredictable performance is highlighted when they win a map versus Cloud 9 but then drop a map to the inexperienced, Team Winterfox. They are currently sitting at the 6th spot of Pro League with a record of 12-10. They still have to face CLG and Immortals. It is extremely unlikely that Echo Fox will win against Immortals which means that they should finish the season 14-10. Their chances of going to LAN will all come down to whether Liquid and Renegades win their remaining games, which will most likely happen. Despite a great showing for their first season playing together, It seems that Echo Fox will need to have a stronger season in the next season to play in the Lan Finals.
#7 Renegades
This is Renegades first season without their old in-game leader, Chad "SpunJ" Burchill. They start their season off with a record of 5-5, winning 2-0 against Liquid and SK Gaming and losing only to Optic, Immortals and Cloud 9 getting their harder matches out of the way early in the season. The Australians still have several more games to play against CLG, Selfless, NRG and Winterfox. Renegades go in as favourites for all of these games with the exception of NRG and should be able to pick up at least 3 wins which would put there season record at 17-9. One of the most important upcoming games in Pro League is the Renegades vs NRG game. The team that wins that game will have their likelihood of going to Brazil skyrocket.
#8 Team Liquid
It is shocking to see one of North America's most talented roster so far down on this list. They start the season off losing 2-0 to Cloud 9, Echo Fox and Renegades however they do manage to pick up some wins against Optic Gaming, Winterfox and E-United. The struggles then continue as Team Liquid can't win against NRG and only win 1 map against Counter Logic Gaming. Team Liquid are currently 11-9 in the season. They still have to face Immortals, Splyce and Selfless. Splyce and Selfless should not prove to difficult for Liquid to face but Immortals is another story. If Liquid do not win all 3 of these games 2-0, their fate will be unknown. We will learn more about Liquid's form at the upcoming ESL One New York Lan.
Photos from @NRG, Dreamhack, Northern Arena, Team Liquid and ESL